How does Browsoap work?
Browsoap: the makeup trend of the moment!
You may now be thinking: what are they saying!? But it's really true! You can use special soap for your eyebrows, so you can enjoy brows on fleek all day long. Who wouldn't want that!?
Soap Brows has actually been known for some time
This trend has become completely hip again for a while, but we sometimes say: trends come and go. And so with the Soap Brows! In the 1960s, women used plain, old-fashioned soap to shape their eyebrows. Even then, makeup brushes didn't exist, so they used a toothbrush. You can hardly imagine that now, can you? Fortunately, nowadays special soaps have been developed for your eyebrows, which give you those fantastic laminated brows .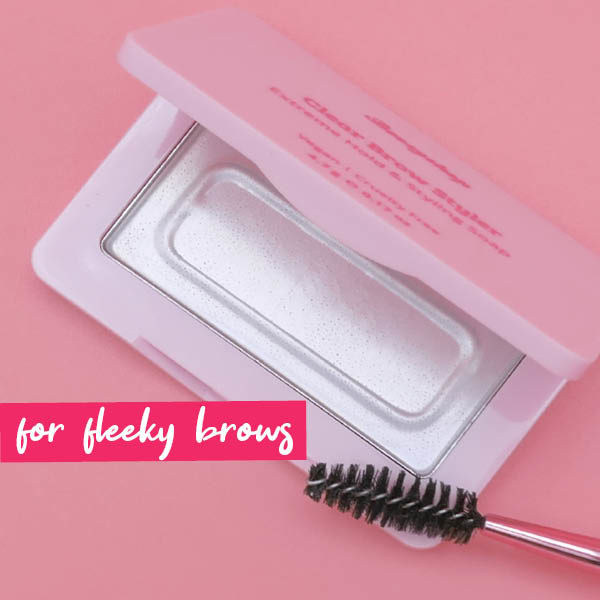 Eyebrow gel vs. browsoap
We have known eyebrow gel for longer than the new eyebrow soap. The disadvantage of eyebrow gel is that it sometimes leaves behind remnants of gel, which then dry up white. Your brows also stay in shape for less time with eyebrow gel than with eyebrow soap.
But what is Brow Soap?
Brow Soap is a special soap, made to shape and keep your eyebrows in shape. This soap gives your hair more thickness, so even if you only have fine, thin eyebrows, this soap is suitable for you. Because the soap keeps your hair in shape, you can determine which style you go for. Laminated Brows are totally trendy right now: you can recognize them by the slanted upwards combed hair. They are often wide and perfectly "messy". We now tell you how!
Laminated Brows: how do you do that?
You open Instagram and there you see them: those perfect, thick and beautifully styled eyebrows. Those are laminated brows! You can make those fleeky brows with your favorite eyebrow pencil and of course... eyebrow soap!
If you naturally do not have that many hairs on your eyebrows, you can first draw lines with a pencil, so that you create the illusion of full eyebrows. Then it's time to soap your eyebrows!
Moisten your eyebrow spoolie , for example with setting spray. But water also works great! You can also try moistening the soap, it just depends on your preference. Next, take some soap on your spoolie and apply it to your eyebrows in a brushing motion. Comb the hair at an angle for the real feather brow effect. Would you like to keep looking in the mirror at your fantastic eyebrows all day long? And all that with a box of eyebrow soap!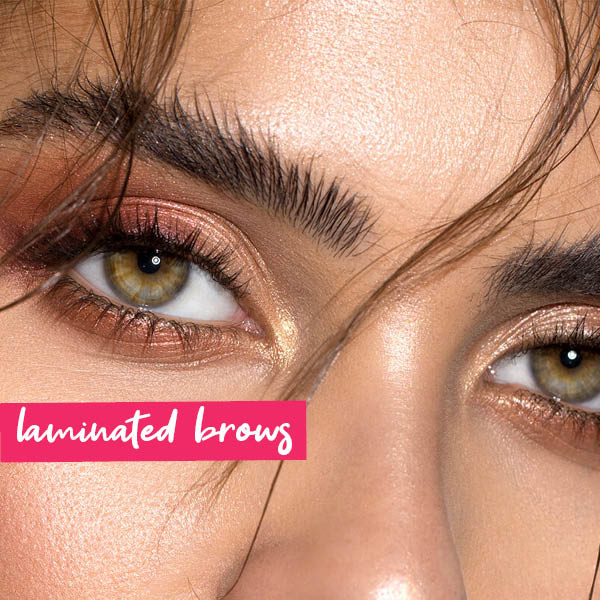 The perfect Brow Soap for you
Sometimes you can't see the wood for the trees, but luckily we have the answer to your burning question. Which Brow Soap do I choose!? Of course you go for the Boozyshop Clear Brow Styler !
Because the Boozyshop Brow Soap is transparent in color, the soap can be used for all eyebrow shades. This soap does not leave a white haze, but is really transparent. Thanks to the non-sticky and long-lasting formula, your brows will remain as you had in mind all day long. No need to update anymore from now on! The Brow Soap also contains nourishing and caring ingredients, so that your skin and eyebrow hairs remain in perfect condition. Whether you go for a smooth, polished look: with the Boozyshop Clear Brow Styler you will steal the show!