Makeup Revolution Soph's Favourites
Makeup Revolution Soph's Favorites is a gift set composed by Youtube star SophDoesNails. She has worked with Makeup Revolution to create this beautiful gift set. And who would not want a box with 3 layers of makeup goodies ?! All products that you find in this beautiful gift set are the favorites of Soph.
In this set :
Flawless 4 palette.
Soph's favorites palette.
Liquid lipstick Reign.
Liquid lipstick Noble.
Liquid lipstick Echelon.
Ultra pro glow palette.
Blush palette Hot Spice.
Skin kiss Ice Kiss.
Bake and finish powder.
8 pc brush set.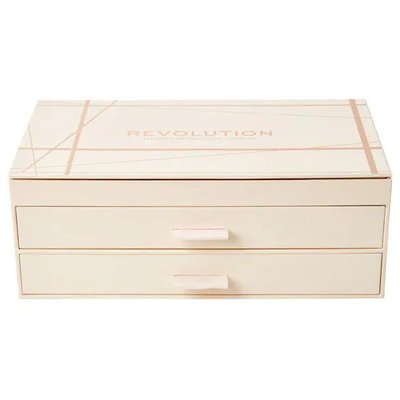 We would love to help you!