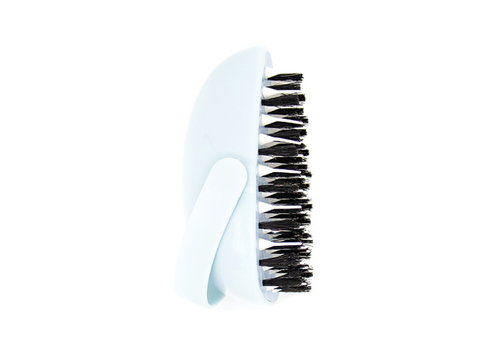 hairshark
Would you like to painlessly remove the tangles from your hair and give your hair ultimate volume? Which can! With the Hairshark brushes you give your hair the love it deserves. These brushes are specially designed with the latest technology so that you will never experience a bad hair day again! Rita Ora is a huge fan of Hairshark and has even said she can never live without the brushes again. Now it's up to you to become a fan of Hairshark!
What about Hairshark?
In 2017, Jo Ferns was on a mission to volumize and smooth hair with 1 easy tool. The question of his customers was always, how do I easily create volume in my hair at home? It had to be a tool that is gentle on the hair, but the most important thing was instant volume! Jo went to work designing the multi-tool, and that's how hairshark was born.
The Hairshark brushes
The range of hairshark at Boozyshop consists of two different brushes: The detanglers and The retractables. These awesome brushes are available in: Grey, pink, lilac, peach, baby blue and parma violet. So you can choose your favorite color, how nice is that? Both brushes are very easy to carry around!
The detangler is compact and very easy to carry in your bag. The handy thing about the Detangler is that you can no longer drop the brush from your hand. This is due to the handy strap that you can slide your hand through, perfect for if you have slippery hands! If you suffer from a sensitive scalp then this is the perfect brush for you. Thanks to the soft natural bristles, you can painlessly remove tangles from your hair!
The Retractable is perfect for when you're always on the go. This brush is extendable and therefore fits perfectly in your bag! With this brush you can backcomb, comb and style your hair in a super easy way! Sensitive scalp? Even then you can use this brush! Due to the special soft pins, this brush is also suitable for anyone with a sensitive scalp!
Order hairshark online at Boozyshop
Give your hair the love it deserves and leave those bad hair days in the past! Time to quickly order Hairshark at your favorite webshop ;-) Do you have any questions about Hairshark, or are you in doubt about which one suits your hair type best? Please contact us via customer service and we will be happy to help you!
What makes ordering at Boozyshop extra fun? For orders over €30 you can choose a free gift and if you order for more than €35, your order will be delivered to your home for free!