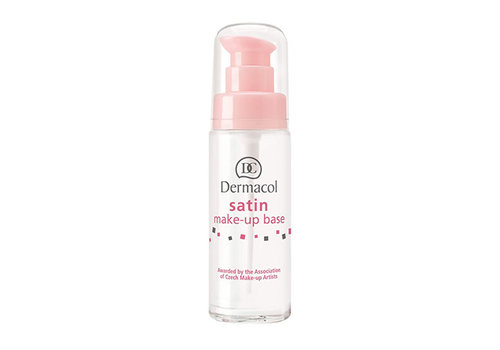 Dermacol
Back with a vengeance at Boozyshop, here is Dermacol! We are happy to tell you more about this fantastic brand, we at Boozyshop are proud: Better known as Lady Dermacol is Olga Knoblochová, the First Lady of cosmetics. In 1958 she worked in an institute that combined three complementary fields: cosmetics, corrective dermatology and aesthetic surgery. Here she had the opportunity to gain knowledge and follow various professional courses. At the time, lasers were not yet in use, so Olga looked for non-invasive solutions for dermatological conditions. And so it happened: the Dermacol Make-up Cover Foundation!
Dermacol Make-up Cover Foundation
Dermacol is mainly known for its extremely covering, highly pigmented and long-lasting foundation, a real must-have! The Dermacol Make-up Cover Foundation consists of no less than 50% pigment, so that even pigmentation spots and tattoos can be covered, wow! This foundation is unique in its kind; so covering!
Dermacol foundation is used by many make-up artists and professionals worldwide and is therefore a real asset to your stash! Even if you do not suffer from dark spots, this foundation is perfect for daily use. The matte finish looks natural and does not close off your skin! The Dermacol Foundation is available in no less than 19 shades: plenty of choice!
Why buy Dermacol Make-up Cover Foundation?
contains no less than 50% pigment

moisturizes the skin

covers the darkest spots

also suitable for tattoos

waterproof

let your skin breathe

available in 19 shades

unique!
You can buy Dermacol Make-up Cover Foundation at Boozyshop!
We at Boozyshop are very enthusiastic that the fantastic foundation from Dermacol is now available from us again! Do you have any questions about certain products, or are you unsure which color suits you best? Talk to us in the chat and we will be happy to help you!
The advantage of ordering Dermacol at Boozyshop? For orders over 30 euros you can even choose a gift, isn't that nice ?! Happy shopping!