WetBrush Disney® Princess Detangler Belle
WetBrush Disney® Princess Detangler Belle is a hairbrush that offers the solution for anyone who wants to easily detangle their hair. Thanks to the unique intelliflex bristles, this brush glides easily through your hair and they are detangled painlessly.
This brush can be used on both wet and dry hair and on curly and straight hair, thick or fine. The bristles are developed so that they do not damage the scalp and hair.
The brushes are super thin, strong and flexible and the special SofTips at the end of the brushes ensure that your scalp receives a nice massage and in this way stimulates blood flow to the scalp. The brushes are sturdy enough to detangle every knot and at the same time flexible enough to massage your scalp.
Your hair will look better and healthier with the use of this brush and will shine more.
This hairbrush is :
Equipped with the unique Intelliflex brushes.
For detangling for both wet and dry hair.
For detangling for both style and curly hair.
For detangling for both thick and thin hair.
Also suitable for sensitive scalp.
Prevents hair loss.
Stimulates the circulation of the scalp.
Also suitable for extensions and wigs.
IntelliFlex™ brushes : These unique brushes ensure that the brush passes effortlessly through both wet and dry hair and painlessly detangles your hair without having to pull the brush.
SofTips™ : These unique ends of the brush ensure that blood flow to your scalp is stimulated and the skull receives a relaxing massage while combing your hair.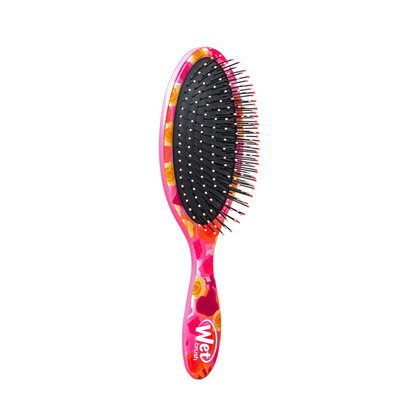 We would love to help you!