You must have the Invisibobble Waver Crystal Clear in your stash! These innovative sliders are gentle on your hair, have no sharp edges and contain no metal! Say goodbye to the annoying nods in your hair after wearing sliders.
The curved bottom of these pins are adapted to the shape of your head and therefore very comfortable to wear! And of course not to forget, these pins do not damage your hair!
These sliders :
Gentle on your hair.
No sharp edges.
Contain no metal.
Don't leave a nasty nod in your hair.
Adjusted to the shape of your head.
Comfortable to wear.
Does not damage the hair.
Does not absorb water.
Remains well in your hair.
Different colors :
Crystal Clear
Pretty Dark
Contains : 3 pieces.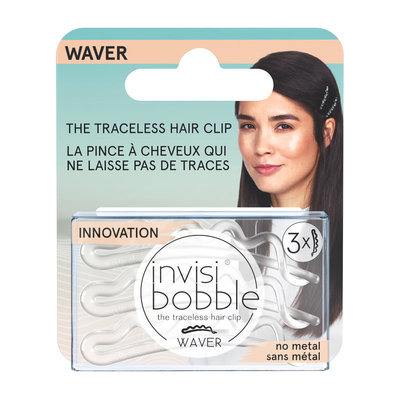 We would love to help you!