Invisibobble Original Traceless Hair Ring
The Invisibobble Original Traceless Hair Ring is a musthave for your stash! Say goodbye to that annoying kink in your hair after wearing a hairband. The revolutionairy shape of the invisibobble distributes pressure and so reducing headaches. The invisibobble does not have a metal part, making split ends and damaged hair a thing of the past.

This product :
Does not leave a kink
Less headaches
No metal piece
Does not damage hair
Does not soak up water
Stays in your hair securely
Different colors :
Crystal Clear : Transparent.
True Black : Black
Pretzel Brown : Brown.
Contents : 3 pieces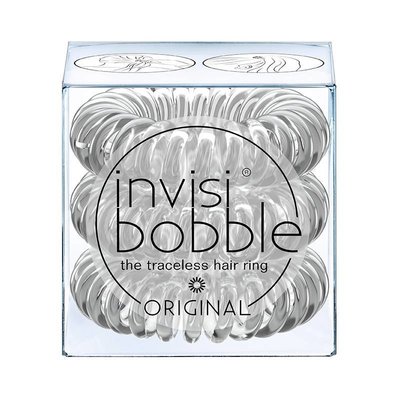 We would love to help you!