Glamlite Margherita Pizza Lashes
Glamlite Margherita Pizza Lashes are alluringly beautiful lashes made from synthetic silk. These fluffy lashes provide volume, length and definition! Because these lashes are tapered towards both the inside and the outside, your eyes appear rounder.
These lightweight synthetic lashes are so nice to wear! They have a black belt and with careful use you can use these lashes up to 15 times.
Accentuate your eyes with these dramatically beautiful lashes!
These lashes :
Made from synthetic silk.
Ensure volume, length and definition.
Lightweight.
Black belt.
Use up to 15 times.
Vegan.
How to use :
Place the strip of the artificial eyelashes in line with the natural lash line.
Trim if the lash strip is too long.
Apply a thin layer of glue to the entire lash strip.
Wait 30 seconds.
Secure by firmly pressing the lash strip against the natural lash line.
Remove :
Carefully pull the lash from the outside to the inside to remove.
Remove the glue residues.
Place the eyelashes in the original packaging for reuse.
Contains : 1 pair of fake eyelashes.
Exclusive eyelash glue.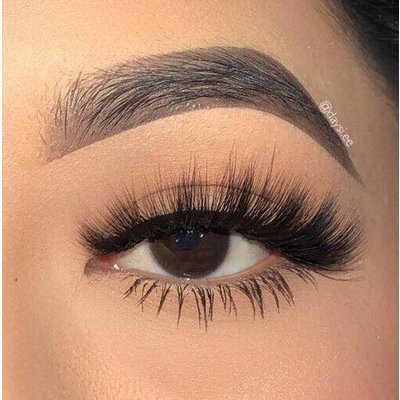 We would love to help you!