Essie Ferris Of Them All 2021 Nail Polish 789 Win Me Over
Der Essie Ferris Of Them All 2021 Nail Polish 789 Win Me Over ist ein Nagellack mit einer lang anhaltenden Formel. Der professionelle Pinsel ist dick und breit, sodass Sie Ihre Lieblingsfarbe einfach und gleichmäßig auftragen können.
Essies Nagellack ist hochpigmentiert, wodurch Sie Ihren Nägeln mit einer Handbewegung eine schöne Deckfarbe verleihen. Die satte und intensive Farbe trocknet super schnell, so dass Sie auch Ihre Nägel dazwischen schnell lackieren können.
Dieser Nagellack:
lang anhaltende Formel
professionelle dicke und breite Bürste
super abdeckung
schnell trocknen
gilt super einfach und nach und nach
Grausamkeit frei
vegan
Wie benutzt man:
Stellen Sie sicher, dass Ihre Nägel sauber sind.
Feilen Sie Ihre Nägel in der gewünschten Form mit einer Nagelfeile.
Tragen Sie 2 Schichten des Essie Nagellacks auf.
Zutaten:
G2025 1 - Ethylacetat, Butylacetat, Nitrocellulose, Propylacetat, Tributylcitrat, Isopropylalkohol, Tosylamid / Epoxidharz, Adipinsäure / Neopentylglykol / Trimellitsäureanhydridcopolymer, Stearatedalkoniumhectorit, Acrylate 1 Ethylen, Hydylenoxid, synthetisches Fluorphlogopit, Dimethicon, Calciumnatriumborosilicat, Calciumaluminiumborosilicat, Bariumsulfat, Siliciumdioxid, Zitronensäure, Acetyltributylcitrat, oxidiertes Polyethylen, Aluminiumoxid, Magnesiumsilicat, Polypropylen, Colophonium / Rosin / Glycidisches Zinn / Glycerin / Glycidoxid, Aluminiumhydroxid, Aceton, Triethoxysilylethylpolydimethylsiloxyethyldimethicon, Isopropyltitantriisostearat, Ci 77002 / Aluminiumhydroxid [kann Ci 77891 / Titandioxid, Glimmer, Ci 77491 C enthalten Ci 19140 / Yellow 5 Lake, Ci 15880 / Red 34 Lake, Ci 15850 / Red 6 Lake, Ci 15850 / Red 7 Lake, Ci 77510 / Ferric Ammonium Ferrocya Nide, Ci 77163 / Wismutoxychlorid, Ci 77000 / Aluminiumpulver, Ci 77400 / Bronzepulver, Ci 77266 [Nano] / Schwarz 2, Ci 77820 / Silber, Ci 42090 / Blue 1 Lake, Ci 77007 / Ultramarine, Ci 77510 / Ferric Ferrocyanid, Ci 77400 / Kupferpulver, Ci 60725 / Violett 2]
Inhalt: 13,5 ml.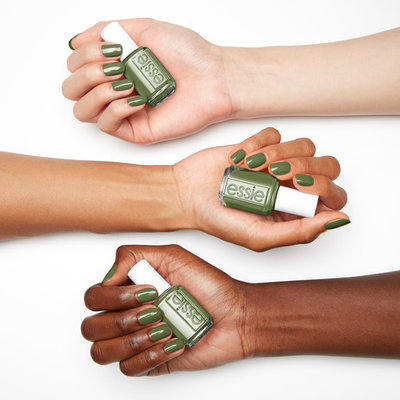 Great color and fantastic formula!
Wir helfen Ihnen gerne weiter!