BH Cosmetics 120 Color Eyeshadow Palette Second Edition
BH Cosmetics BH Cosmetics 120 Color Eyeshadow Palette Second Edition
BH Cosmetics 120 Color Eyeshadow Palette Second Edition is an eyeshadow palette created by BH Cosmetics. This original palette has two trays of the brightest matte and shimmer, eyeshadow shades in the beauty industry.
Pigment rich shimmers, satins, and mattes feature flashy colours, also included are basic neutrals to tone things down, plus coordinating accent shades to add dimension and shine. Brilliant!
Features & Benefits :
- highly pigmented colours
- long wearing
- vegan
- clinically tested
- non-irritating
- allergy tested
- paraben free
Ingredients :
Mica, Talc, Dimethicone, Silica, Isopropyl Palmitate, Diisostearyl Malate, Squalane, Magnesium Stearate, Tocopheryl Acetate, Phenoxyethanol, Ethylhexylglycerin.
Contains : 90 gr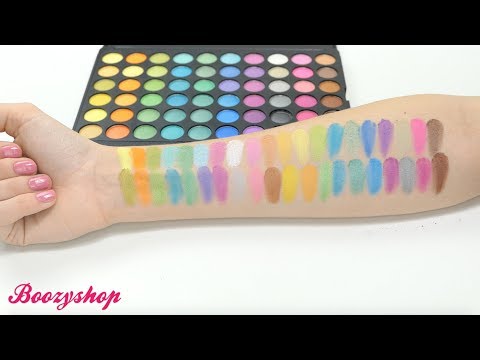 Boozyshop
5 /5
-
2431
beoordelingen op
Yotpo